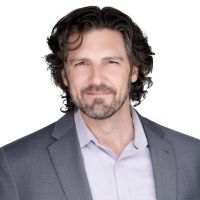 Chet Knaup
PE, LEED AP BD+C, BEMP
PRESIDENT
Chet's interest in energy efficiency began in 2000, while working for an HVAC manufacturer. Since then, Chet transitioned into consulting engineering where his passion for energy efficiency blossomed and grew, as he practiced in one of the greenest cities in the US: Portland, OR. Over the past 20 years, Chet has had the unique opportunity to work on energy efficient projects in numerous states, multiple countries across five continents.  His passion for developing unique methods of energy reduction has never wavered.
Chet has worked with green building certification programs for the past 14 years and has been fortunate to have worked on LEED and Passive House (PHIUS) Certified projects, as a Mechanical Engineer, Energy Engineer, Sustainability Consultant and Project Manager.
Sandy Barrier
ACCOUNT MANAGER
SBarrier@spectrumenergyllc.com
Business Development, Account Manager with extensive experience in Energy Efficiency projects in the commercial, health care, industrial, schools, universities, municipalities, federal and local governments buildings, along with data centers.  Sandy previously worked for ICF, under the Pepco Empower Maryland Incentive programs, 2017-2021, working to ensure collaboration for key accounts to meet energy efficiency goals. Her Strong business development skills, professional reputation, customer service has built strong relationships, in her over 30 years working in Montgomery County.  Associate degree focused in Business, Management, Marketing, and Related Support Services from Montgomery College.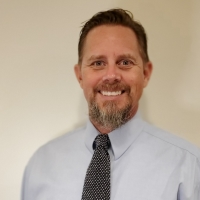 Dave Davenport
COMMISSIONING ENGINEER MANAGER
ddavenport@spectrumenergyllc.com
Dave's experience has been amassed over the past 30 years which includes BAS design/programming, building commissioning, building forensics and mechanical engineering. He earned his bachelor's degree in Mechanical Engineering at Kennesaw State University and his master's degree in Biomedical Engineering from John's Hopkins University. Dave also enjoys his role in mentoring new talent interested in gaining greater understanding of equipment, systems and building automation.
Dave has proven himself to be a highly adaptable and resourceful engineer as he continues to deliver successful projects. He has expanded commissioning services with key clients to include efficiency solutions in BAS/Mechanical design standards, project turnovers and asset management systems. Dave's unique background and experience allow him to clearly see all aspects of a project, helping to increase the productivity of the team.
To balance out a demanding work cycle, Dave spends some of his leisure time training for marathons and triathlons.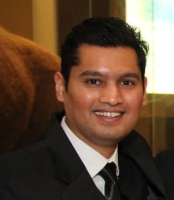 Shailesh Negi
CEM, BEP
SENIOR ENERGY ENGINEER, LEAD
He is a licensed Certified Energy Manager and Business Energy Professional with over 12 years of energy engineering, energy management experience.  His interest in energy efficiency and management sparked in 2008 when he was granted an opportunity to work as a Research Associate with the Industrial Assessment Center at Oklahoma State University. He turned his interest into a full-time passion and has ever since gained valuable experience developing turnkey energy projects for Commercial and Industrial sectors. His expertise further expands to providing technical leadership and cost-effective framework for various state driven utility demand response programs.
Shailesh also serves as a mentor and believes in fostering an environment where brainstorming leads to practical ideas and effective solutions for his clients. During his free time, Shailesh enjoys traveling, watching sports, cooking, and spending time with his family.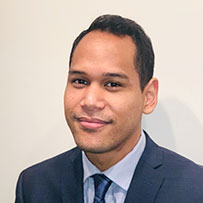 Zachary Yamin
LEED GA, EIT, CEM (In Progress)
ENERGY ENGINEER II
Zachary is a mid-level energy engineer at Spectrum Energy. He received his bachelor's degree in Mechanical Engineering from the University of Maryland with a focus in energy efficiency. The entirety of his professional career has been focused on assisting clients with making energy-conscious design decisions. With his expertise in energy modelling and incentive programs, customers are provided with cost-effective solutions to reduce their carbon footprint, improve indoor environmental quality, and increase their bottom line. 
Tom Polansky
SENIOR ENERGY ENGINEER
TPolansky@spectrumenergyllc.com
Mechanical engineer executive with 30 years of experience in the areas of energy conservation projects, design of energy efficient mechanical systems, implementation of emerging renewable energy distributed generation technologies, and all types of energy efficiency.
Earlier in his career, Tom was instrumental in selling and overseeing projects with the military and NASA including specialized HVAC systems to cool docked submarines, ruggedized mobile electronics shelters, anti-ballistic missile defense systems, three of the space shuttles, Delta rockets, and highly specialized transport systems for satellites. Later in his career, he was responsible for many energy projects including extensive energy projects at five large Army garrisons in the MD/VA/DC area.
With his passion in energy efficiency, he analyzes buildings to determine the most cost-effective energy conservation measures using both conventional and out of the box approaches.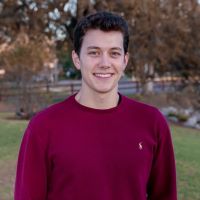 Trevor Pontacq
ENERGY ENGINEER
TPontacq@spectrumenergyllc.com
Trevor is an Energy Engineer who received his bachelor's degree in Mechanical Engineering from the University of California, Davis. After dedicating his time in college to researching alternative forms of renewable energy Trevor was motivated to pursue a career as an Energy Engineer at Spectrum Energy. Utilizing his experience with building energy modeling, Trevor works with clients to determine energy conservation measures that can help projects reach their full energy efficiency potential. He is determined to uncover all available financial benefits for customers searching to become energy efficient and save on costs.
Zachary Barefoot
ENERGY ENGINEER
ZBarefoot@spectrumenergyllc.com
Zach is an energy engineer at Spectrum Energy. He received his bachelor's degree in Mechanical Engineering from Virginia Tech, focusing on sustainable energy and energy efficiency. Zach assists customers in cost-savings solutions for energy conservation measures in new and existing buildings utilizing energy modeling and life cycle cost analysis.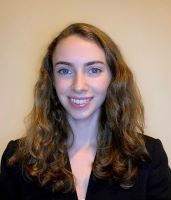 Hailey Brennan
ENERGY ENGINEER
HBrennan@spectrumenergyllc.com
Hailey is an Energy Engineer who received her bachelor's degree in Mechanical Engineering from the University of Maryland. Her enthusiasm for energy engineering arose from her hands-on experiences in HVAC, combining it with optimization and consulting skills learned throughout college and various internships. She has participated in SkillsUSA, MCAA, and CMAA, among other activities. She has proven leadership skills in teambuilding and public speaking.
Hailey is motivated in giving back to the community, serving as a mentor to students interested in a career in the mechanical field, and acting as the Historian Committee Chair for ASHRAE Baltimore.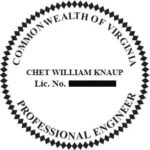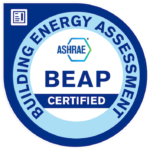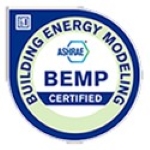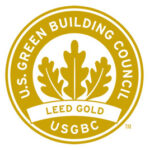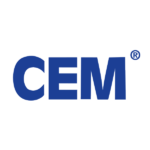 Don't Be Shy. Get In Touch.
If you are interested in working together,
send us an inquiry and we will get back to you as soon as we can!